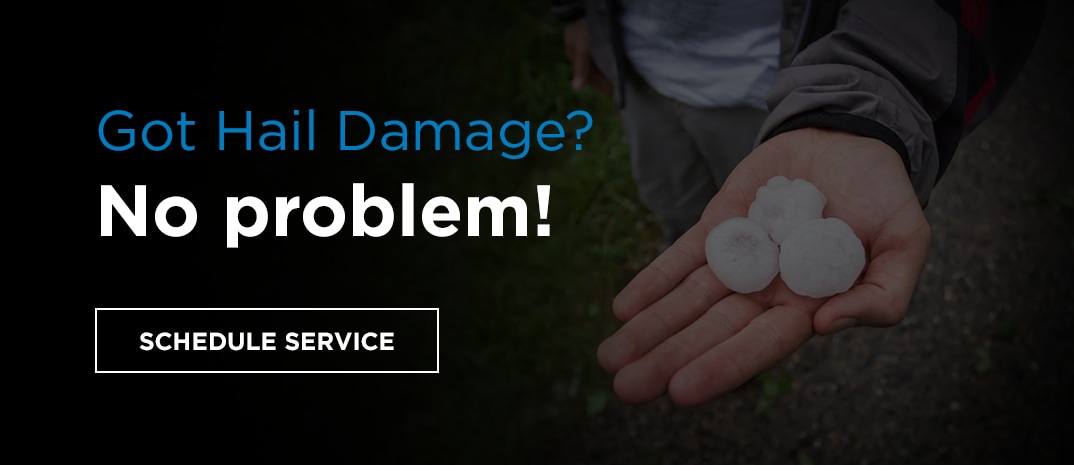 What Every Vehicle Owner Needs to Know About Hail Damage
There is nothing quite like a good hail storm to turn the lawn into a glittering field of "diamonds." At the same time, a heavy downpour of hail can turn your beautiful vehicle into a complete wreck in just a few minutes. Hail can leave hundreds of tiny dents from front to rear, damage or destroy the windshield and all other windows, and leave your car looking like a leftover from a combat firefight. The question is, "What am I supposed to do now?" Let's take a look at your options.
Your Auto Insurance
If the only coverage you have for your car is "collision", the bad news is that this level of insurance does not cover hail damage or for that matter any other damage to your vehicle. This is because the damage a) did not occur during an accident and b) is to your car, not another person's vehicle.
If on the other hand, you have a "comprehensive" coverage policy, this type of insurance does cover damage such as might occur during a hail storm. Bear in mind that your insurance policy may require you to pay a deductible in order to have your vehicle repaired. If your windshield was damaged or destroyed during the storm, your policy may cover replacing it with or without a deductible. The best thing you can do before the next hail storm is to sit down with your insurance agent to make sure you have the right coverages in the event of another hail storm.
How Significant Is the Damage?
Before you set out to find a body shop to repair the damage done to your car during the hail storm, consider this:
Will the damage affect the way in which your vehicle performs? Obviously, if there is damage to the glass, this can render your vehicle unusable until it is repaired. But, if the damage is only to the sheet metal, it might look ugly, yet it won't affect the way your car operates.
If you plan to resell or trade in the car, investing in what could prove to be costly repairs may be well worth the investment. However, if you are planning on driving it until the only place it is fit for is the junkyard, then you might decide not to waste your money. Should you decide to make the repairs needed to restore your vehicle to like new, one of the best places to take it to for repairs, is your local dealership collision center such as Luke Honda.
Why Can't I Remove the Dents Myself?
There are many myths out there regarding using things like a hair dryer or waiting for a super-hot day and using dry ice to "pop" the dents out. Unfortunately, this rarely works and leaves you with hundreds of tiny imperfections. By bringing your car into the Collision Center at Lute Riley Honda, our team of expert paint and body specialist will use the latest in restoration techniques to restore the smooth surface to your car. Your vehicle will then be painted using factory approved paints to restore your vehicle back to like new.
If your car has been damaged in one of the recent hail storms to hit our area, we invite you to bring it into the Lute Riley Honda Collision Center for an estimate. Once approved, our expert paint and body specialists will go to work restoring your vehicle to a like new appearance. Call (855) 898-1959 to schedule your appointment for an estimate or visit us in person at 13561 Goldmark Dr. Dallas, TX 75240. We look forward to being the only auto body and collision repair center you will ever need.