TIRE SERVICE
Maintaining your Honda's tires well is easy to do when you schedule tire service with our team at Lute Riley Honda, and we also offer great specials that can help you to save money on some of your tire services.
Benefits of Tire Service
Many drivers in the Richardson area choose to buy a Honda in part because of the automaker's reputation for producing reliable, high-quality vehicles. Regardless of the model that you have selected, however, your vehicle needs regular maintenance from skilled professionals in order to remain in great condition. One of the necessary services is tire service. This could include everything from an air pressure check and a tire rotation to balancing, alignment and even replacement. The tires play an essential role in the performance of your vehicle, affecting fuel economy and maneuverability. They also affect safety on the road, such as with stopping times. When the tires are poorly maintained, they can also affect the general condition of other parts, and this could lead to more expensive repairs in the years to come. Remember that the condition of tires is diminished over time and with each mile that you drive. You can see how essential regular tire service is, and our service team at Lute Riley Honda is ready to help you with all of your current and ongoing service needs.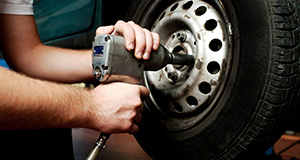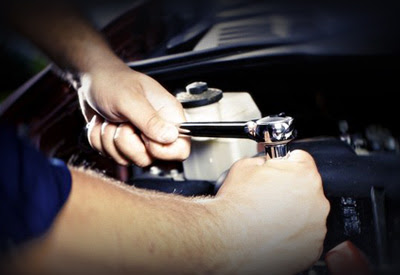 Customer Reviews


Lute Riley Honda
1331 N Central Expy, Richardson, TX 75080
Serving
Richardson

,

Dallas

&

Plano

While there are numerous service centers throughout the Richardson area where you could choose to take your Honda to, we are your preferred option for several reasons. One of these reasons is the fact that only certified technicians will work on your Honda when you bring it to the service center at Lute Riley Honda. You will never have to worry about an untrained or inexperienced technician tinkering with your vehicle when you bring it to us. Our expertise about all automotive services is so significant that we also regularly work on all other makes models rather than only Honda models. We are happy to be your service provider for all of your vehicles. In addition to the expertise of our certified auto mechanics, you can also expect us to provide you with extended service hours most days of the week, the option to drop your vehicle off after hours and a fabulous location in the heart of Richardson that is easy to reach.
Tire Service
There is one additional and very important step that we take to ensure your satisfaction when we provide tire service or any other automotive service. Our Lute Riley Honda technicians understand that the quality of their efforts is only as good as the parts that they use for their services. We do not take chances with the use of aftermarket parts. Instead, we use OEM tires, shocks, struts and more. OEM, or original equipment manufacturer, parts have the same quality that the parts originally installed in your vehicle by the automaker had. OEM parts are used for all services that we provide rather than only for tire services. At Lute Riley Honda, we are proud to serve the Richardson area, and we are thrilled to be your leading service provider for tire services and all other automotive needs. To request an appointment with our team, fill out the online form, or contact our office directly.